Dorothy C. Kahl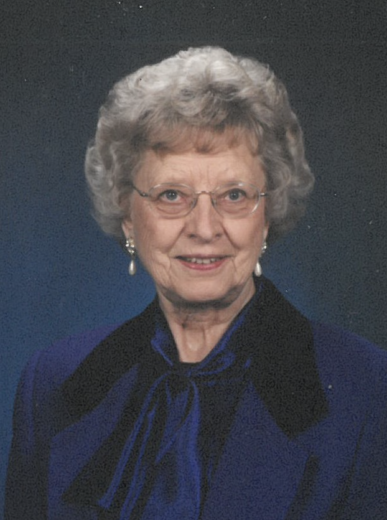 Dorothy C. Kahl
1921 – 2023
WEST DES MOINES - On Aug. 22, 2023, Dorothy Cecelia Kahl, 102, was welcomed into the arms of her Savior, Jesus Christ.
A Visitation will be held on Wednesday, Aug. 30, 2023, from 10-11 a.m. with a funeral service to follow at 11 a.m. at Valley Church, 4343 Fuller Rd., West Des Moines.
Burial will be at Good Hope Cemetery, rural Cherokee, on Thursday, Aug. 31, 2023, at 11 a.m.
Memorial contributions may be made to Valley Church, Gideons International, or to Hope Mission, Des Moines.
Dorothy was born Jan. 16, 1921, at home on a farm near Newell, Iowa. She was the oldest of seven children born to Ingvard and Molly (Cartensen) Jorgensen. She grew up in the Newell area and graduated from Newell High School in 1939. She attended Iowa State Teacher's College and graduated with a degree in Primary Education, Cedar Falls, Iowa and later continued her education at Buena Vista University, Storm Lake. She taught school at Fairview Consolidated, north of Alta, followed by Aurelia and Holstein.
Dorothy accepted Christ, followed by baptism, at an early age at First Baptist Church, Newell, Iowa.
On Dec. 28, 1945, she married Eugene Carlton Kahl. After a month of traveling, they returned to life on a farm, north of Holstein. Dorothy was actively involved in her rural Mt. Olive Baptist Church, playing the piano/organ, and teaching children's church groups. Dorothy was a member of Christian Women's Club and developed Bible Study groups in her community.
Upon retirement, they made the move to West Des Moines, Iowa. They transferred their membership to the Evangelical Free Church and were active in that fellowship. They also enjoyed many years wintering at their home in Phoenix, Arizona.
Dorothy is survived by her children, Marigene (Bill) Petersen, Phoenix, Arizona, Susan Kahl, Peoria, Arizona and Deborah (Mark) Johnston, West Des Moines, Iowa; grandchildren, Jon (Amanda) Petersen, Chandler, Arizona, Brittany Petersen, Phoenix, Arizona, Kacie (Nate) Meyer, Iowa City, Iowa and Steven (Sarah) Johnston, Phoenix, Arizona; great-grandchildren, Daniel, Brooks and Clara Jo Meyer, Brock, Molly and Dean Petersen and Rosalie, Aubrey and Landon Johnston; sister Ruth Francis, Minneapolis, Minnesota; sisters-in-law, Grace Jorgensen, Storm Lake, and Ann Jorgensen, Storm Lake; and numerous nieces and nephews.
She was preceded in death by her husband, Eugene, 6-year-old son, Daniel Jon, brothers, Harold and Arden Jorgensen, brother-in-laws, Rev. Truman Halvorsen, Bob Schesvold and a brother Lowell in infancy, sisters, Verna Halvorsen and Grace Schesvold.
Services: Aug. 30, Valley Church, West Des Moines
Burial: Aug. 31, Good Hope Cemetery, Cherokee
Caldwell Parrish Funeral Home • 515-276-0551 • Urbandale, Iowa
Category:
The Holstein Advance
The Holstein Advance
523 S. Main Street
Holstein, Iowa 51025
Phone:  712-364-3131
Fax:  1-800-340-0805
Mid-America Publishing
This newspaper is part of the Mid-America Publishing Family. Please visit www.midampublishing.com for more information.