Daniel D. Breyfogle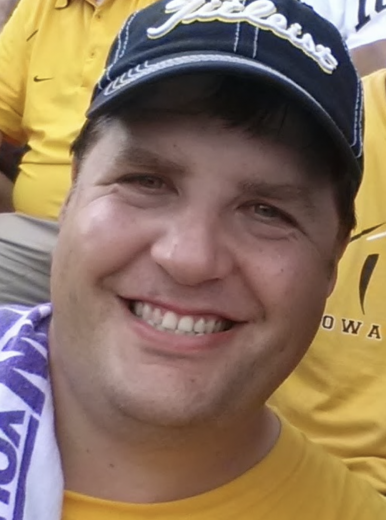 Daniel D. Breyfogle
1977 – 2023
DES MOINES - Daniel D. Breyfogle, 45, of Des Moines, formerly of Holstein, passed on Tuesday, Aug. 8, 2023, at MercyOne Des Moines Medical Center of Des Moines. A funeral service will be held on Saturday, Aug. 12, 2023, at 10:30 a.m. at the St. Paul Evangelical Lutheran Church of Holstein with Pastor Bob Lewis. A visitation will be held on Friday, Aug. 11, 2023, from 5-8 p.m. at the St. Paul Evangelical Lutheran Church of Holstein. Burial will be at the Holstein Cemetery of Holstein. The Nicklas D. Jensen Funeral Home of Holstein is in charge of the arrangements.
Daniel Dean Breyfogle, was born Sept. 1, 1977 at Cherokee Regional Medical Center to Dean and Cleo Breyfogle. He was baptized and confirmed at St. Paul Evangelical Lutheran Church, Holstein.
Dan graduated from Galva-Holstein High School in 1996. After school, he attended Northern Iowa Community College and Western Iowa Tech, graduating with a degree in Horticulture and Landscape Technology. He moved to Des Moines and began working for Target and changed employment to The Home Depot for the past 10 years as a Department Supervisor.
Dan played and was passionate about sports, especially golf and football. He loved the Cubs, Packers, and Iowa Hawkeyes and was an avid fan of pro wrestling and NASCAR.
Dan was a wonderful son, brother, and friend, loved his nieces and nephew dearly. He would do anything for anyone and his laugh and one liners would crack you up. You could win him over with food and he loved his mother's sugar cookies. He will be remembered for his great smile, infectious laugh, and the twinkle of mischief in his eyes.
He is survived by his parents Dean and Cleo Breyfogle, brother Collin (Norita) Breyfogle of Sioux City, sister Darcy Breyfogle of Urbandale, Iowa, sister Dana Breyfogle of Minneapolis, Minnesota, and nieces Maggie, Bridget, and Claire, and nephew Brett of Sioux City.
Preceded in death, brother Brett Dean Breyfogle, paternal grandparents Harold and Ethel Breyfogle, and maternal Grandparents George and Olive Dandy.
Online condolences can be made at nicklasdjensenfh.com.
Services: Aug. 12, St. Paul Evangelical Lutheran Church, Holstein
Burial: Holstein Cemetery, Holstein
Nicklas D. Jensen Funeral Home • 712-368-4332 • Holstein
Category:
The Holstein Advance
The Holstein Advance
523 S. Main Street
Holstein, Iowa 51025
Phone:  712-364-3131
Fax:  1-800-340-0805
Mid-America Publishing
This newspaper is part of the Mid-America Publishing Family. Please visit www.midampublishing.com for more information.