Bonnie M. Wallace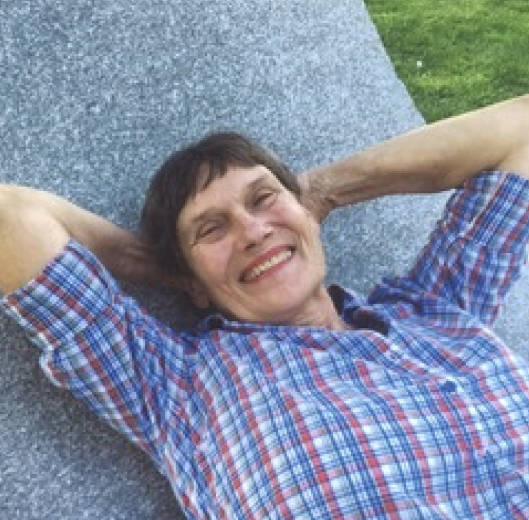 Bonnie M. Wallace
1941 – 2023
HOLSTEIN - Bonnie M. Wallace, 82, of Holstein, passed away on Friday, May 12, 2023, at her home of Holstein. A funeral service will be held on Friday, May 26, 2023, at 2 p.m. at the St. Paul Evangelical Lutheran Church of Holstein with Pastor Betty Kiboko officiating. A visitation will be held on Thursday, May 25, 2023, from 4-7 p.m. at the Nicklas D. Jensen Funeral Home of Holstein. Burial will be at the Holstein Cemetery. The Nicklas D. Jensen Funeral Home of Holstein is in charge of the arrangements.
Bonnie Marie Wallace was born July 6, 1941, to Harry and Alvina (Meyer) Christiansen in Cherokee, Iowa. As a toddler, Bonnie and her sister Marilyn were dressed by their mother in matching outfits. Bonnie survived polio as a child. Growing up on the farm instilled a strong-work ethic in her. That work-ethic found expression in her love of gardening after she left the farm. In high school, Bonnie was active in the marching band, played on the basketball team that went to the state tournament. She was homecoming queen in her senior year. Upon graduation, she went to St. Olaf College, then earned her ADN degree from San Francisco State College.
Bonnie was united in marriage to Lowell "Dick" Torgerson, and they were blessed with five wonderful children (Christina, Mark, Kathryn, Erika and Daniel). She was a devoted mother and dedicated her time for 16 years to the hardest job on Earth, being a stay-at-home mom. Bonnie's children describe her as loving, patient and self-sacrificing. Memories include walking and jogging with mom, reading novels aloud on road trips, going to plays and the theater, singing in the car, baking, and cooking. She was later married to Jay Wallace. Jay had a young toddler age, son Marty. They lived in Marysville, California, and both Bonnie and Jay worked at Rideout Hospital. The family moved to Chico when Jay began taking classes at Chico State University. Both he and Bonnie worked at Enlo Medical Center. When Jay was called to the ministry, they moved to San Francisco where Bonnie worked at Cal-State University Hospital. This particular job was on her bucket-list from nursing school days. She worked in the liver-transplant unit caring for patients in her very kind and loving way for the four years Jay was in seminary. Billings, Montana was their next call in ministry. Bonnie served patients in the Intensive Care Unit of St. Vincent's Hospital for five years. Their next call in ministry was in Liberty, New York. Here, Bonnie served as a staff nurse at the Center for Discovery (a facility for the severely disabled).
While in her working career, Bonnie became a grandmother to her eight oldest grandchildren (Tyler, Blake, Eli, Ian, Toren, Gabbie, Colby, and Peter). Time with Grandma came on visits to the various states she lived and at family reunions to places like Crater Lake and Okoboji with Christiansen cousins. Her joy of being with family was evident. Bonnie made annual visits to Washington state to stay with her children and their families. Her grandchildren remember ruckus rounds of spoons, playing card games, which always included Rummy 500, looking for bugs in Okoboji, and even the taste of her straight black coffee. Bonnie retired and returned home to Holstein to care for her mother Alvina. She, along with her sister Marilyn Godsoe, took turns caring for their mother three months at a time. In the alternate three months, Bonnie and Jay lived with their son Dan, his wife Sam, and the youngest three grandchildren (Van, Inga and Greta) in Eagle, Colorado.
Bonnie and Jay made Holstein their home in 2014. Bonnie was a volunteer for Hospice. One of her favorite things was participating in a local reading program for children. Bonnie loved children and enjoyed encouraging them. She joined the Good Samaritan Auxiliary in 2016, and served as president 2017-2018. She participated in many activities for the residents. She enjoyed helping with bingo and crafts, but her husband, Jay believes her favorite was serving at the "High Tea" event. Decorating, as you know, was one of her many specialties, and of course her baking pastries for the event made it very special for the residents. She is a member of St. Paul Evangelical Church of Holstein. Folks were always cautioned when they played Rummy 500 with Bonnie, for she was a card shark. She enjoyed knitting, gardening, and doing puzzles, particularly Sudoku. She loved to travel, especially to visit her children and grandchildren.
Bonnie was preceded in death by her parents, daughter "Katie" Torgerson and former husband "Dick" Torgerson.
She is survived by her beloved husband, Jay Wallace of Holstein, Iowa; sister Marilyn (Gerald) Godsoe of Cornwall, Connecticut; daughter Christina (Andrew) Herrick of Auburn, Washington, and their sons Eli, Toren and Peter; son Mark (Sally) Torgerson of Tacoma, Washington, and children Blake and Gabrielle; daughter Erika (Eric) Kurle of Orondo, Washington, and their 3 sons Tyler (Cadelyn), Ian and Colby; son Daniel (Elizabeth) and their children Harry Van, Inga and Greta of Sagle, Idaho; son James Wallace of Billings, Montana, and one great-granddaughter of four months, Saylor Kurle of Thompson Falls, Montana.
Online condolences can be made at nicklasdjensenfh.com.
Services: May 26, St. Paul Evangelical Lutheran Church, Holstein
Burial: Holstein Cemetery, Holstein
Nicklas D. Jensen Funeral Home • 712-368-4332 • Holstein
Category:
The Holstein Advance
The Holstein Advance
523 S. Main Street
Holstein, Iowa 51025
Phone:  712-364-3131
Fax:  1-800-340-0805
Mid-America Publishing
This newspaper is part of the Mid-America Publishing Family. Please visit www.midampublishing.com for more information.